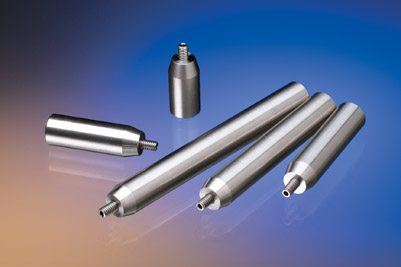 • Removable M4 or 8-32 threaded stud in top
• M6 or 1/4-20 thread in base
• Half-inch (12.7 mm) diameter
• Durable stainless steel
• Compatible with Precise™ Mirror Mounts
Ealing's range of stainless steel Half-inch Mounting Posts offer excellent compatibility with all industry standard component mounts with M4 (8-32) threads or clearance holes. These Mounting Posts fit into a wide range of holders for table and rail mounting. Their stainless steel construction makes them extremely durable and corrosion resistant. The M4 (8-32) removable stud provides for attachment to most industry standard component mounts including Ealing's Precise™ Mirror Mounts. The M6 (1⁄4-20) thread in the bottom of the post can be used for direct mounting to bases or positioners as required.