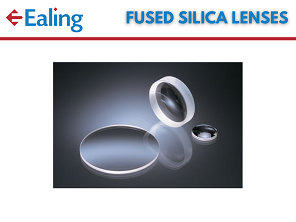 • Laser quality polish




• Antireflection coating available




• Thermally stable for mostlaser applications



Ealing's line of LaserLenses™ are ideal for most laser applications. They are made of UV grade fused silica which can withstand the thermal heating from a laser beam much better than glass. LaserLenses have excellent transmission down into the UV spectrum and have been precision polished to minimize scatter and wavefront distortion. For optimal transmission, a standard UV AR coating is available.



These products are only available in the US-Store at the moment. Please contact us for further information.